Somehow, against all odds, we made through five years of parenting and Christmases without ever meeting
Santa Claus
. He was around, of course, but when Cael was brand new I wasn't keen on the idea of photographing the traditional terror-filled Christmas cry, and as the years went by we had always come up with alternative Christmas activities to get in the spirit.
But this year, with both boys a bit older and really invested in the magic of Santa, I thought it was time. The coincidental arrival of Kris Kringle in Mt. Vernon was just a bonus. So last Saturday, we loaded the kids up and headed over to the bank, where St. Nick was taking requests and encouraging delusions of grandeur that parents would never be able to achieve.
Honestly, I was really excited. I dressed them in clothing nicer than their usual play attire, charged all of my camera batteries and loaded up the car. When we arrived at the bank mere moments later, Joel and I let the cat out of the bag.
"It's time for your surprise! What do you think it could be?"
At that point, there was excitement. There was maybe a little bit of apprehension, and there was definitely some syrup stuck to Graham's face. But Santa is a pretty forgiving guy who clearly has a sweet tooth, so we let it slide.
But as soon as we headed down the steps of the bank and into the hall where Santa was waiting, Cael became a wall. He showed no signs of emotion or anticipation despite my near-manic ramblings of
"oh-my-gosh-it's-Santa-Claus-and-he's-here-like-RIGHT-here-in-the-bank...
" Graham was slightly more enthused, offering to chat with Santa first and when prompted for his Christmas requests, asking Mr. Claus for
"Christmas toys, presents, gifts and things."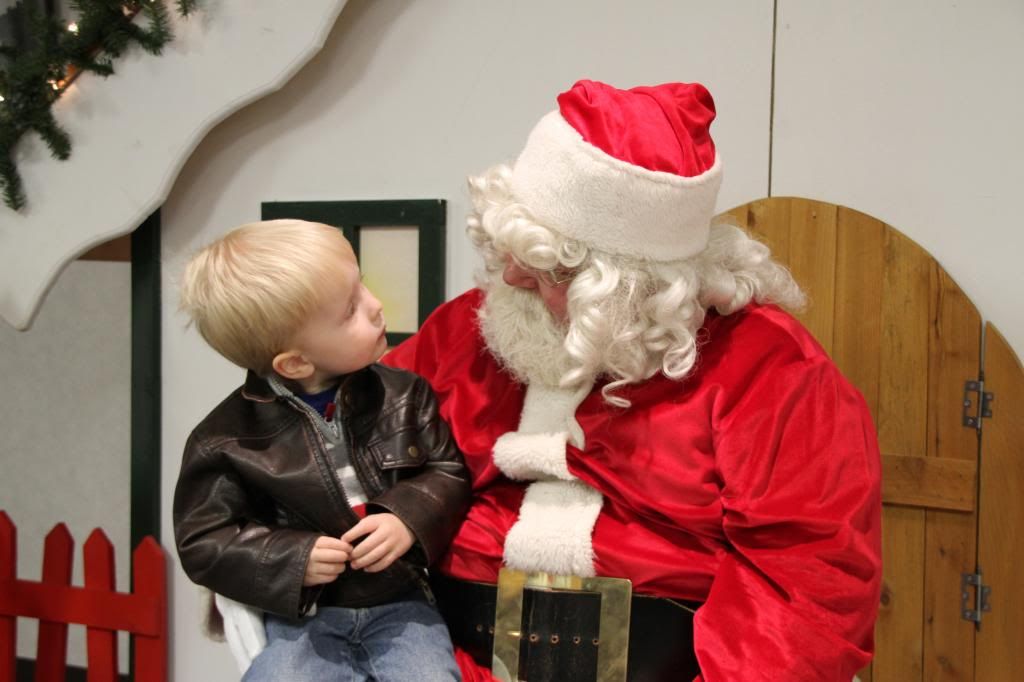 So much for specificity.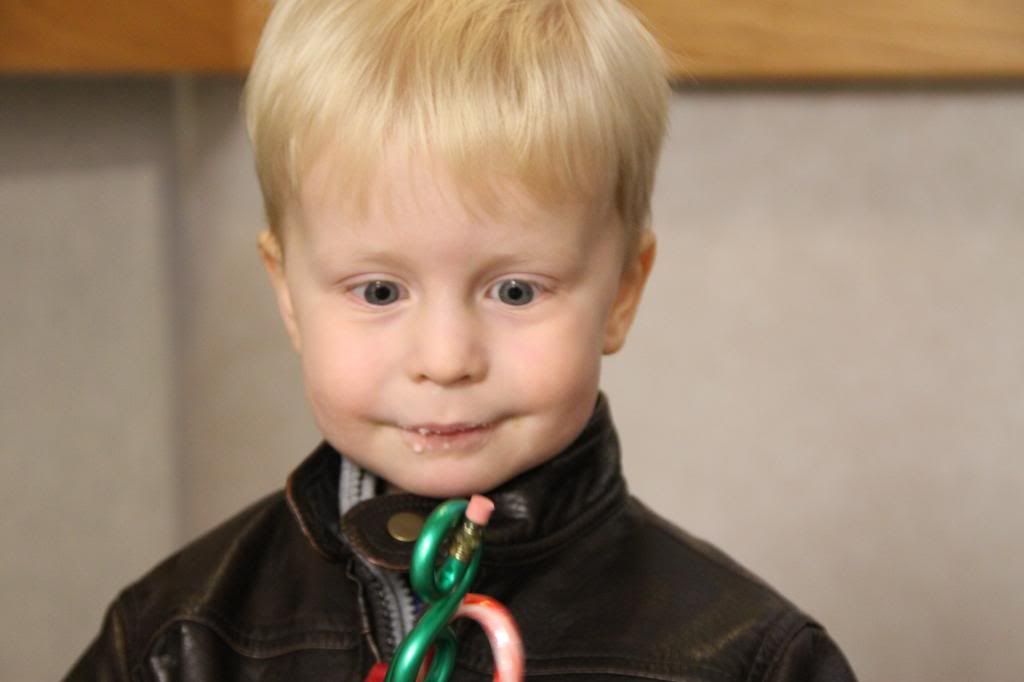 When he was done, Graham took the candy cane given by Santa's "elves" and stepped aside so that Cael could have his turn. Given his lackluster reaction, I wasn't sure if I could expect an
I-want-to-hang-myself-with-these-dysfunctional-Christmas-lights
level meltdown, or if he'd give the jolly old elf the cold-shoulder in typical
I'm-avoiding-your-in-laws-and-my-family
style.
The latter was closer.
Cael lumbered up onto Santa's lap, and without asking, made sure to clarify that he would be needing a Captain America toy. And then he shut down.
"Have you been a good boy this year?"
"Mhmm."
(That's debatable.)
"Are you excited for Christmas?"
"Yeah."
"Is there anything else you'd like?"
"Nah."
I'll remember that come Christmas morning.
Cael eventually plopped down, retrieved his candy cane, and turned down the opportunity to decorate his own sugar cookie, choosing a pre-made treat requiring less effort and minimal Christmas spirit. When we returned to the car, I couldn't help but question Cael about his disinterest in the experience.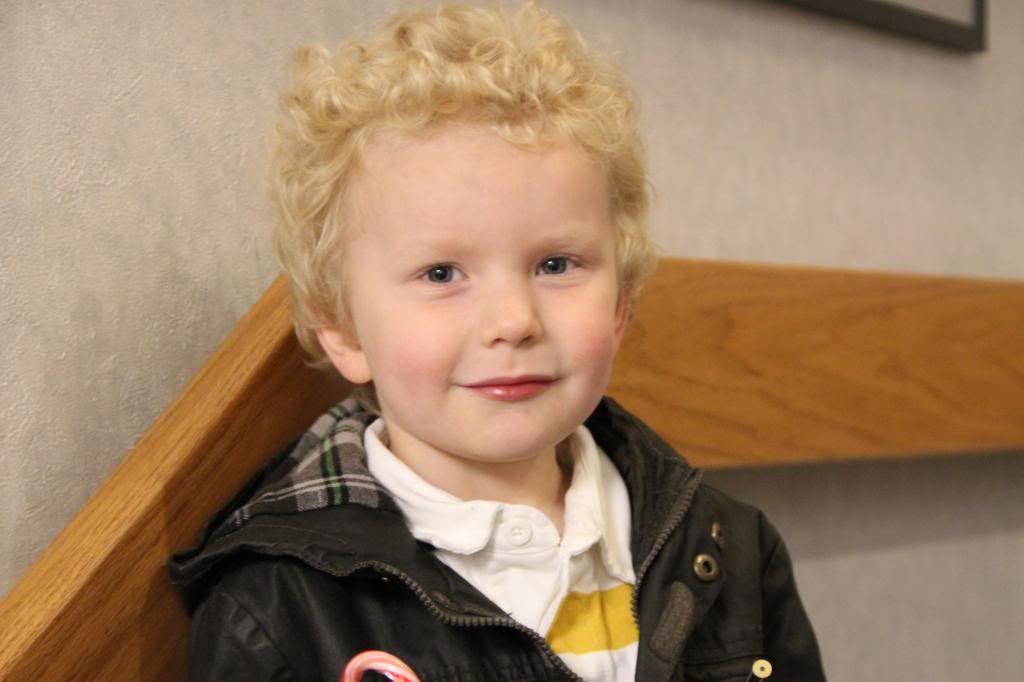 "Why weren't you more excited? Didn't you like Santa?"
"He was nice. It was fine. Oh, and Mommy? I know that he was the real Santa because his beard was real."
"You should have told him that."
"He knows he's real, Mommy."
And I guess that's all that matters.