We're all about celebrations lately. We just came down from the high of a crazy-delicious-way-too-expensive-and-tiny anniversary meal, only to launch into birthday mode for my nephew, Keaton.
Keaton is my Hunger Games buddy, the only one in my family reading all three books and the one forced to endure my constant questioning.
"Where are you now? Have you met Finnick? Which book is your favorite so far? Did you like the end of Catching Fire?"
The rest of my family is relieved that I have been able to maintain enough maturity to keep my kids alive despite the fact that these books have brought out my inner twelve year-old.
So when my sister Amy informed me that she was looking for help with making a Hunger Games cake, I quickly signed myself up. Something that combines my love for the Hunger Games with my love for baked goods is surely a good thing.
While Amy baked a delicious hybrid of pudding and cake, I shaped the mockingjay and arrow logo that would grace the top. Unfortunately, the outer layer of chocolate fondant that Amy placed Sunday night (as well as the bird) got pretty dried out before Monday afternooon when I was able to finish up the decorations.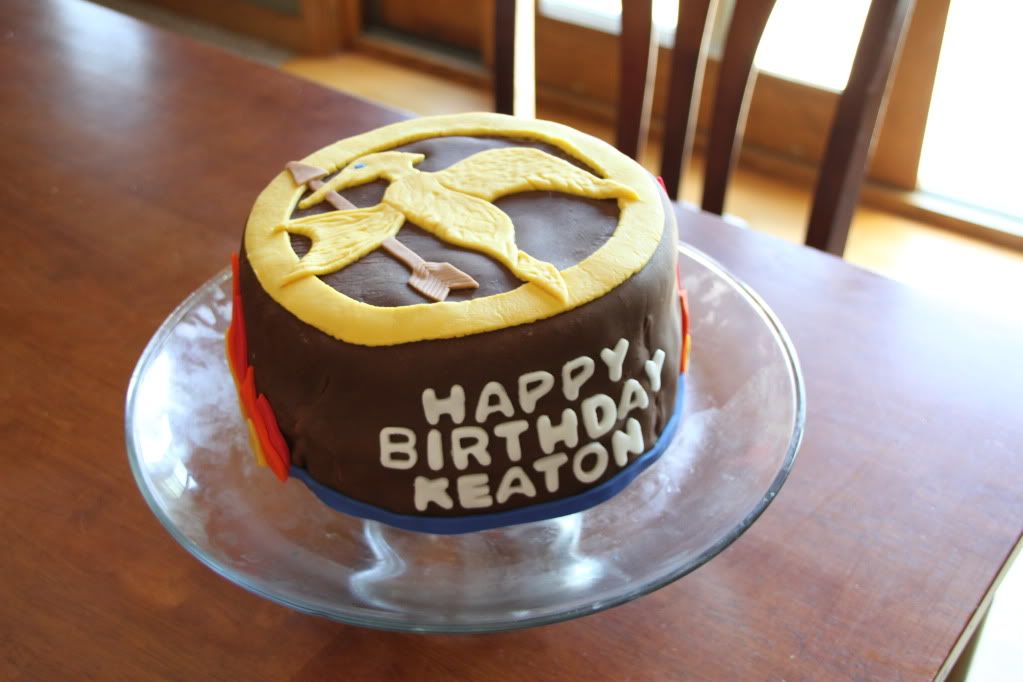 So I did my best to make up for the petrified bird. I placed flames around the sides in honor of the girl on fire.
"Happy Birthday Keaton" was formed from fondant, all nineteen letters taking easily thirty minutes to cut out the soft white material that Graham repeatedly mistook for Play Doh.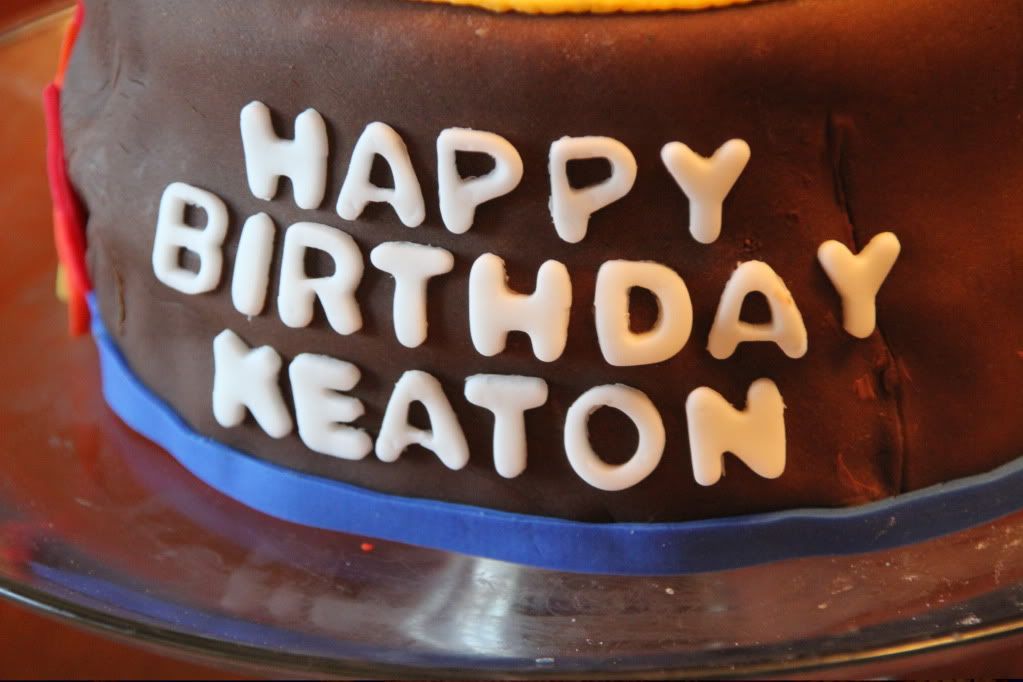 And lastly, the seal of District 10 (because Keaton was turning 10 years old) was my grandest and probably dumbest idea, because forming and attaching each of the tiny leaves took over an hour and shortened my life span by at least a week.
But once it was completed, I immediately knew it was worth the hassle for the look of surprise and excitement on Keaton's face. And while I'm no Cake Boss, I was proud of it and happy for him.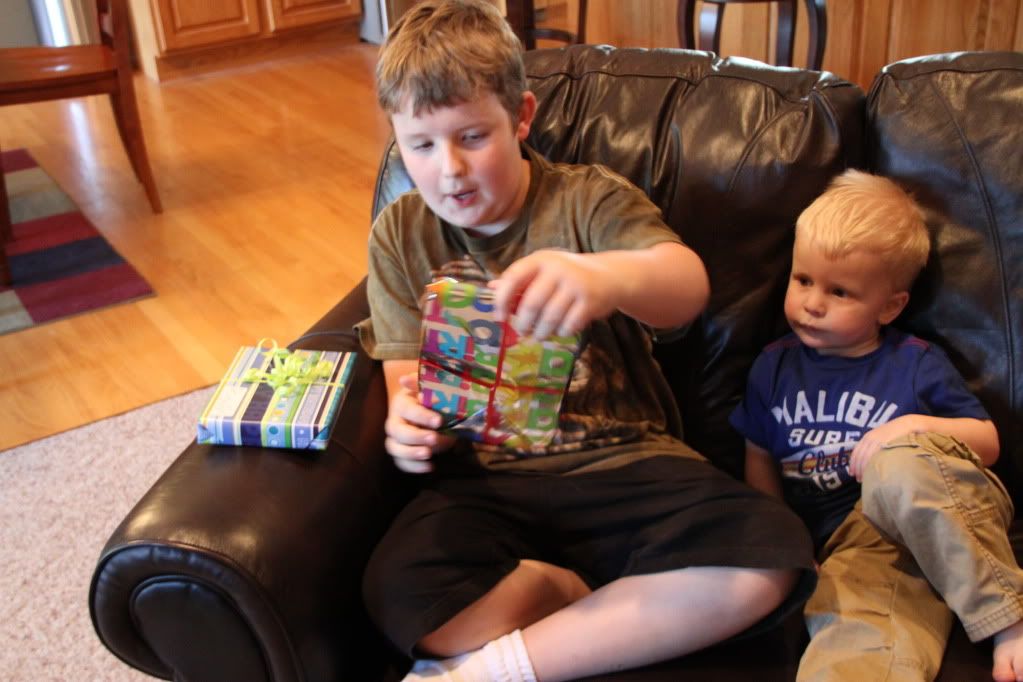 So after he'd opened his gifts, we all dug in and enjoyed Amy's amazing cake-- one that we learned requires no frosting or decoration at all to be delicious.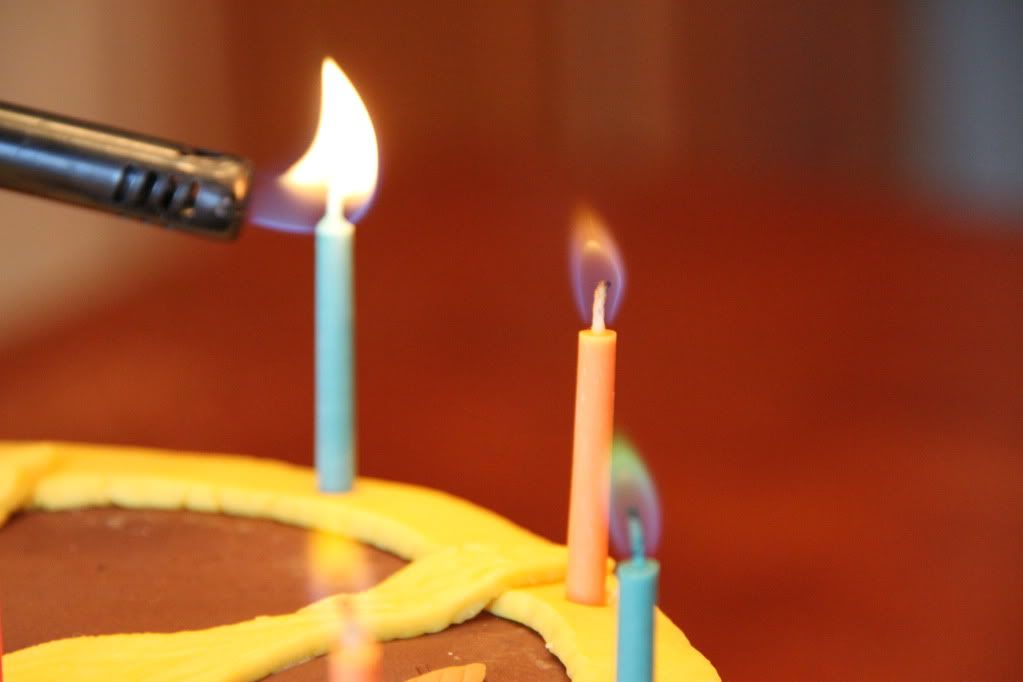 And after I scrubbed down Graham from his cake
bath
, we enjoyed the rest of the night playing until it was time for bed.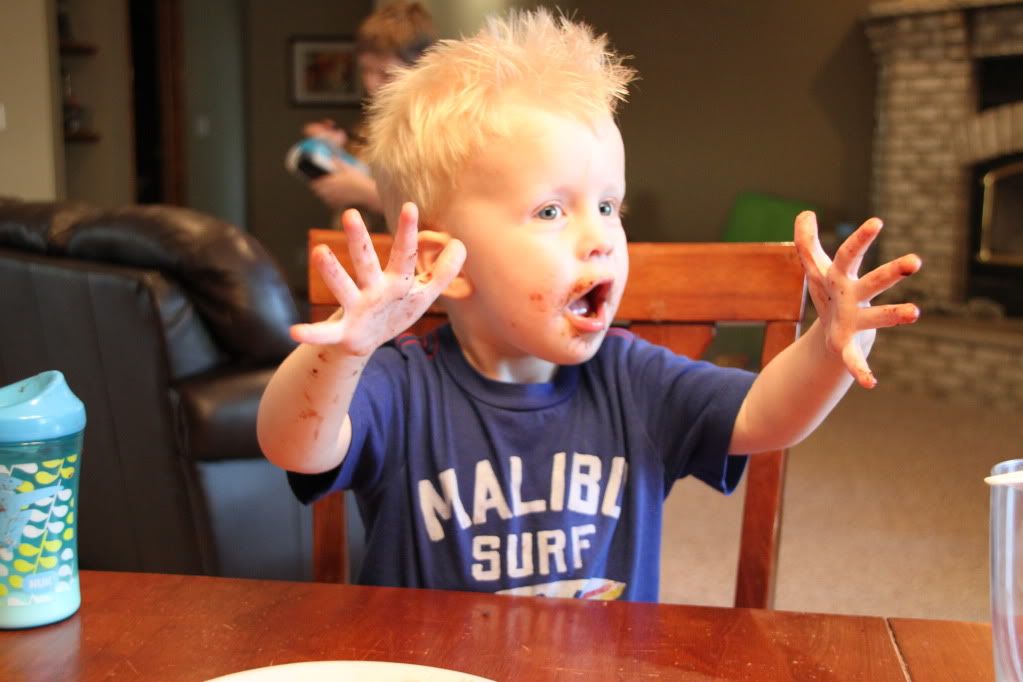 And as I laid Graham down, he sighed contentedly and had only one thought to contribute.
"Mommy, dat Play Doh was yummy."
Yes it was.
Happy Birthday, Keaton!