Eight years ago, when Joel was a first-year teacher and only a few years separated him from the seniors that skeptically accepted him as their new choir director, a question about shared interests prompted him address the elephant in the room.
"Really, guys, is it that weird that we like the same shows? How old do you think I am?"
"I don't know, thirty?"
"THIRTY?! I'm only twenty-two!"
It felt like an outrageous estimate at the time, but yesterday on Joel's thirtieth birthday, twenty-two sounded pretty good. He's still young, of course, and completely capable of anything he chooses to accomplish, but there is a certain stigma about thirty that makes its victims feel like the best part of their life is behind them.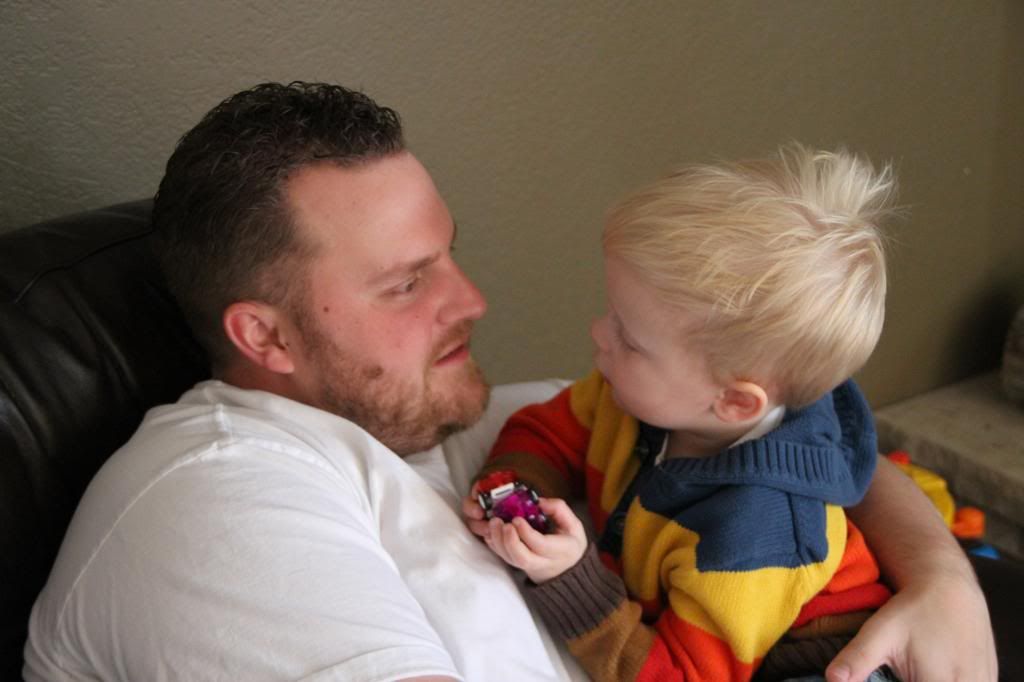 Since my last birthday only found me turning 26 for the fourth time, I thought I would utilize the energy and vitality of my youth to make his birthday as special as I could without spending the money earmarked for Christmas or resorting to purchasing weaponry as gifts.
Unfortunately, I quickly found that Joel has nearly every available gadget on the market, save for a Hello Kitty alarm clock or an at-home enema kit. So I spent the better part of a week cataloguing my few remaining ideas and ranking them by usefulness and how likely they'd be left out on the counter for sticky fingers to coat in peanut butter or ketchup.
After I finally settled on his gifts, it was time to make the cake. Cael recommended that I make a Cardinals cake, but in Joel's now older and weakened state, I wasn't sure he'd appreciate a frosted reminder of his team's losses this year.
Several of the Cardinals players must have turned thirty.
Graham wasn't too keen on Cael's Cardinal idea and thought Daddy would be more appreciative of a cake in the shape of a foot, but I had a different plan. Rather than spending several hours of my brief 26 (plus three) years slaving over rolled fondant, I thought I'd cater to my husband's true love... chocolate.
So I whipped up something I like to call a "Triple Chocolate Fudge Cake with Chocolate Fudge Pudding and Chocolate Chips, Chocolate Ganache Buttercream Frosting, White and Milk Chocolate Curls, Chocolate Candy Rocks and Pearlescent Chocolate Sprinkles".
The name needs work.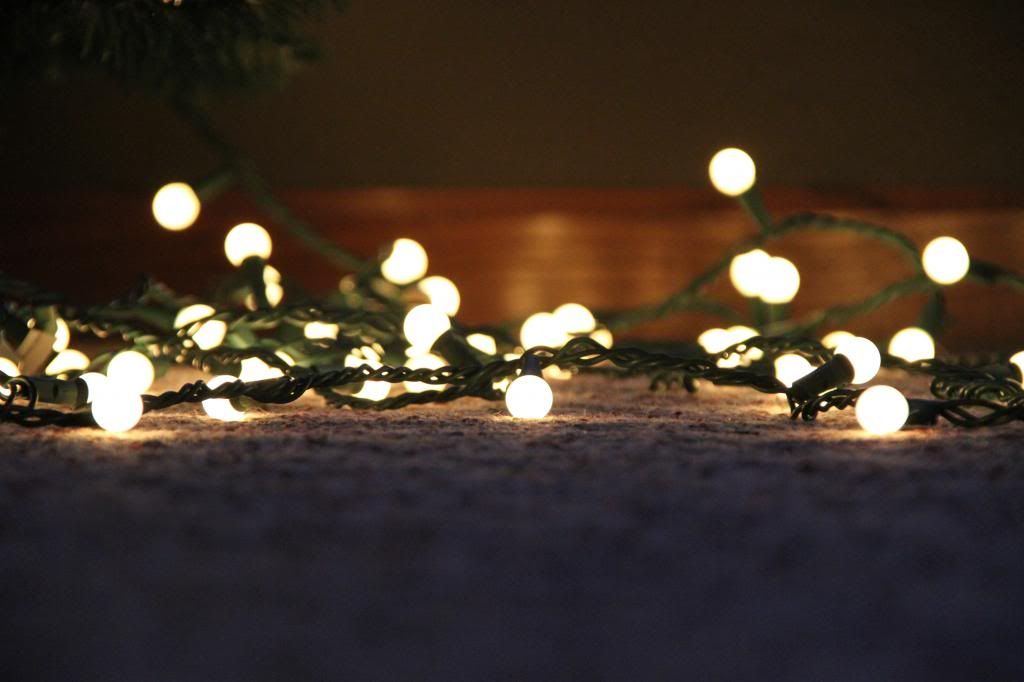 When Sunday was upon us, I spent the day putting final touches on the cake and adorning our tree with pretty, coordinated ornaments I've collected as well as several not-so-pretty but sentimental ornaments that I think I'm missing the gene to appreciate. Our tradition of choosing a new ornament for the boys each year was born of good intentions, but in selecting on that reflects the boys' interests during that year means that my pretty, coordinated tree has to work a little harder to be pretty or to coordinate with Thomas the Train and the Mickey Mouse gang. Maybe I should just be grateful that there won't be any runaway Airstreams or potties hanging from its branches.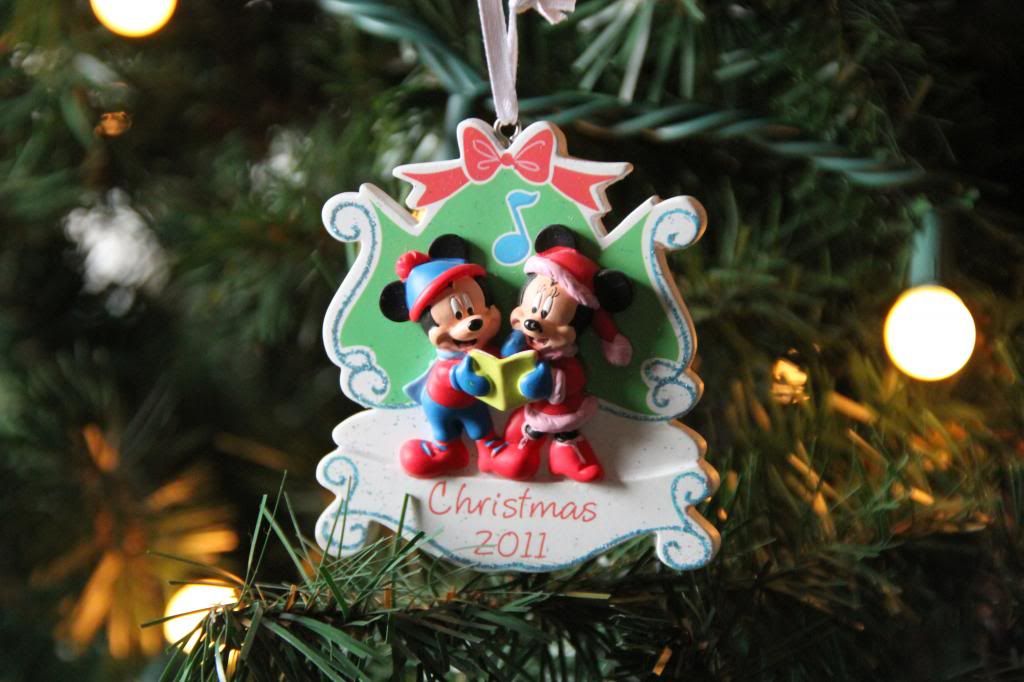 Now thirty, Joel spent most of the morning watching football and being jumped on in the most inconvenient places by two younger and stealthier children. At dinnertime, our family came over for a meal together, for Joel to open presents and to gorge themselves on "Triple Chocolate Fudge Cake with"... ugh.
Just the thought of being thirty makes me too tired to repeat the cake's name.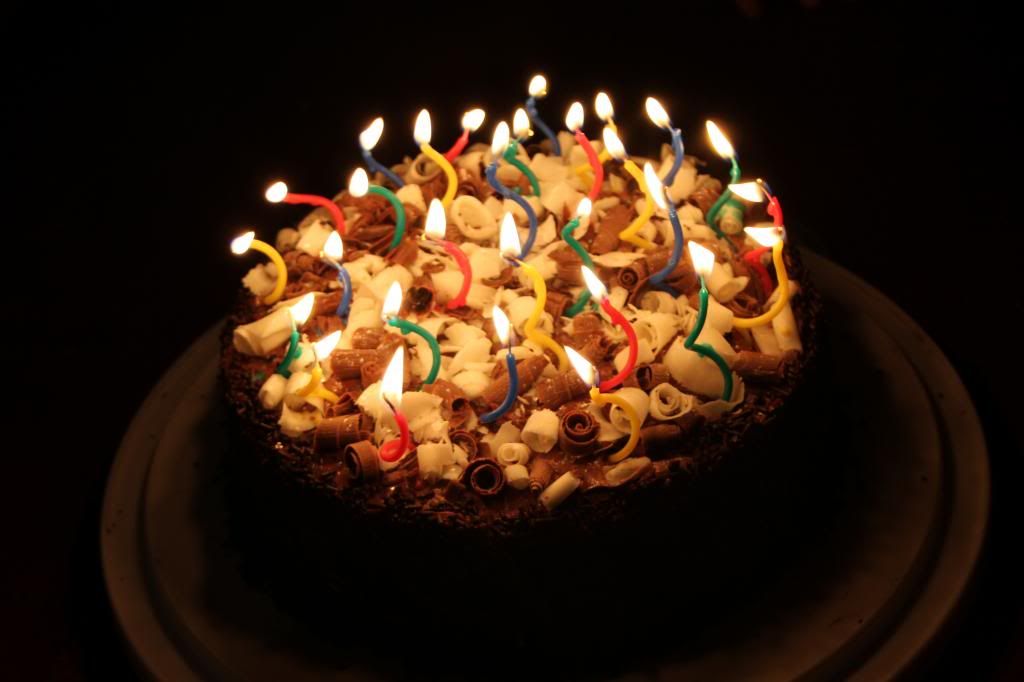 Despite his advancing age, I think my husband had a good evening and as happy a birthday as could be expected. The cake was quickly devoured but my motley crew of gifts was strange and mismatched, and little more successful than that enema kit might have been.
For the kids, that it.
At Joel's age, it might prove helpful.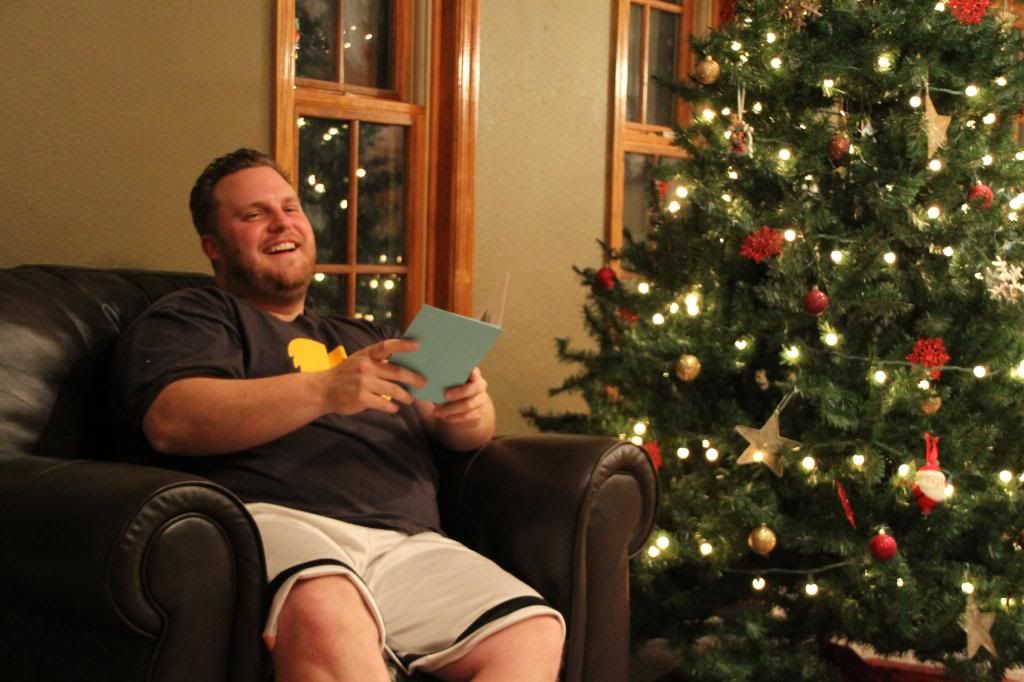 But for as much as I tease, we are thankful to have had him for thirty years, and we look forward to thirty more. (And thirty after that.) Happy Birthday, honey!