Once again I find myself on the eve of Thanksgiving with a messy house, a major headache and no dishes prepared for the foodiest of all holidays which I am hosting tomorrow. Last year, it was about this time that I had to bow out of the festivities for reasons I will not repeat until after midnight tomorrow for fear of jinxing myself. (
Check it out here
if you are curious, but please knock on some wood for me while you're watching.)
Although I spent most of my morning making up new verses to "There's a Spider on Your Shoulder, On Your Shoulder" that found the spider inside socks, under the furniture and wreaking havoc among Cael's hair, I did find time to begin prepping the meals that I am responsible for preparing. When I was done and Graham was off to bed for his nap, I thought it might be a good time to see just how well I'd prepared Cael to give thanks tomorrow.
I thought he did pretty well. And if my luck extends from his gratefulness to our health and then to the success of tomorrow's dinner, I think the rest of the holiday season looks pretty good, too.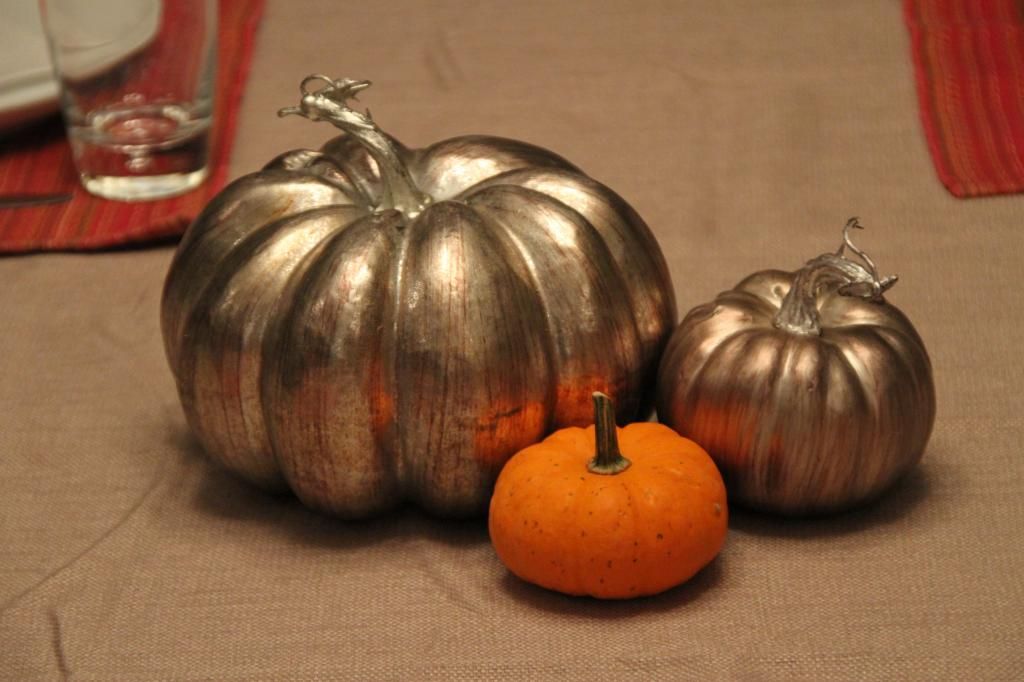 Happy Thanksgiving, everybody! Here's hoping there's no spider on your turkey,
on your turkey.