Now that Thanksgiving is over and the dust has settled, I can look back and realize just how much I have to be thankful for. So to extend the love of Thanksgiving a little longer before I go and assemble my Christmas tree, I thought I'd share all of the things that make me thankful this morning.
I am thankful that no one came down with the stomach flu before or during last night's festivities. Perhaps the fairy was the one home sick this year.

I am thankful for backyard football games that keep the men happy and mercifully, out of the kitchen.

I am thankful for the ridiculously large spread of food we all feasted on last night until the food coma set in and none of us were mobile enough to leave the table. There are places in the world where people don't have enough to eat and I have a refrigerator full of stuffing. There are other things in there too, but none of them are as important as the stuffing.

I am thankful for the Mickey Mouse underpants my sister Amy bought for Graham's third birthday. Simply putting underpants on him and hoping for the best isn't working as well as it did for Cael, but his tiny rear end sure looks cute with Donald Duck snaking his way across his cheeks.
I am thankful for Apples to Apples, a game that eight of us played into the wee hours of the night and brought me to tears of laughter more than once. Coincidentally, it brought my nephew Ethan to the floor when he fell out of his chair, but we won't mention that.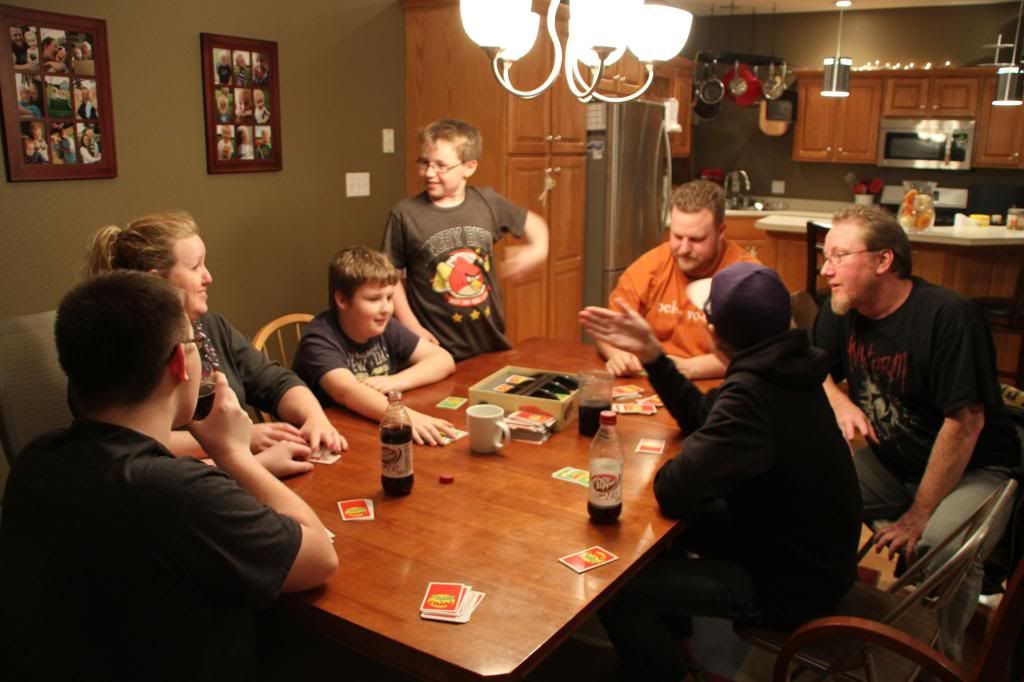 I am thankful for morning baths and colorful soap that washes away the dirt and grime of football games, glue sticks and what I can only hope was chocolate from behind their ears.


I am thankful to have most of my Christmas shopping done already and not to venture out in the Black Friday crowds. I don't really feel like punching anyone today.
I am thankful for canine antibiotics that will, God willing, lead to the end of urine puddles that Oscar has just enough control to leave on the carpet and never on the hard floor.
But mostly, I am thankful for family, friends and the freedom to turn on my Christmas lights without judgment.
Hope you all had a wonderful holiday!